Curbing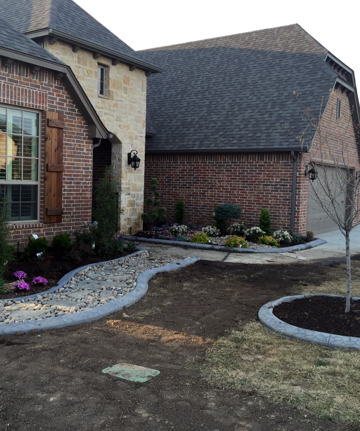 Boring old metal railing just doesnt cut it anymore, and rock and brick are over used. Landscape curbing is a solid concrete rail-curb that is customly poured to fit your landscape and can take any shape or form. There are two different types, stamped and unstamped. Stamped curbing has a texture in it that can be many different designs, and the plain curbing has no pattern at all. We can also stain the curbing ,which is highly recommended, because it makes an incredible difference in how the finished product will look.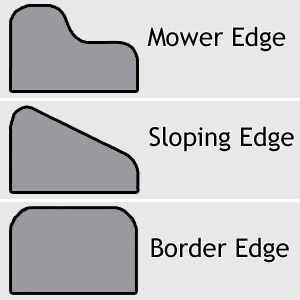 STYLES
We Offer 3 different styles of curbing. Mowers edge, border edge, and sloping edge. All of which provide a great look and a barrier keeping grass out of your flower beds.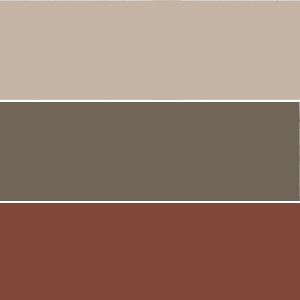 COLORS
Our curbing can be colored a variety of different colors to compliment your homes brick or rock, and any other accents currently in your landscapes. The most popular colors are light grey, dark grey, and brick red. There are many other color options available as well.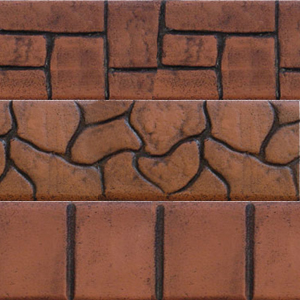 TEXTURES
After we mix the color of your choice and lay down the concrete curb we follow up with a roller stamp that can add beautiful textures to the curb making it look like cobblestone, brick or rock tiles.