Year-Round Lawn Maintenance Programs
Our Year-Round Maintenance programs are designed for both commercial and residential properties and is customized to your individual lawn maintenance needs. The program provides the care-free benefit of regular lawn maintenance combined with cost-effect monthly payments scheduled throughout the year. This type of program regulates your yearly lawn maintenance costs by eliminating the increased costs during the growing seasons and establishing regular monthly payments throughout the year.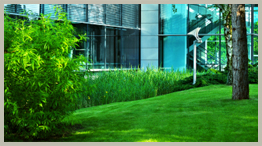 Our 12-month Lawn Maintenance programs are priced based on the individual size and needs of the property, but can include a variety of lawn maintenance options outlined below by season.
Yearly Maintenance Services
| | Lawn | Landscaping | Lawn Treatments | Irrigation Services |
| --- | --- | --- | --- | --- |
| SPRING | | | | |
| SUMMER | | | | |
| FALL | | | | |
| WINTER | | | | |
Free Estimates on Year-round Maintenance
For pricing on our year-round lawn maintenance programs in the Tulsa Metro Area, simply contact us or call 918-322-3111 to schedule an appointment. Our account representative will meet with you to inspect your property and identify your individual needs in order to provide you with an estimate on your monthly costs.
Other Optional Lawn Services
For those who have additional lawn needs, we offer a variety of other optional services that can be included with your Tulsa lawn care maintenance program on a one-time or regular basis.
Needing Landscaping services or packages in the Tulsa Metro area, Contact us or Call us at 918-322-3111.