Snow Plowing and Removal Services in the Tulsa Metro Area
ASC Outdoor Services provides complete snow removal services including snow plowing, de-icing, ice control, shoveling, sidewalk clearing and maintenance for the Tulsa Metro area. We deploy a fleet of commercial grade snow plows, tractors, and skid steers for prompt and safe removal of snow. In addition, we use the best de-icing products and facilitate complete winter services for corporate offices, retail stores, industrial properties, shopping centers, hospitals, health care facilities and as well as residential properties. We make every effort to provide you with complete winter services for your safety and comfort. Remember when the cold weather turns warm again that we also provide Tulsa with lawn services.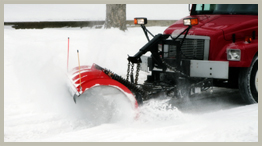 Our snow removal services include:
Truck Plowing
Tractor Plowing
Skid Steer Plowing (bobcat)
Ice Melt Application
Sand Application
Hand Shoveling
For an estimate on our snow removal services or maintenance programs in the Tulsa Metro Area, simply contact us or call us at 918-322-3111.
Other Optional Lawn Services
For those who have additional lawn needs, we offer a variety of other optional services that can be included with your Tulsa lawn care maintenance program on a one-time or regular basis.
Professional Landscaping services and packages in the Tulsa Metro area, Contact us or Call us at 918-322-3111.